A End User License Agreement of the Copyright Contract Window appears. Read the standard legal terms if you like.

Select:  I agree to the terms of this license agreement. Click

Next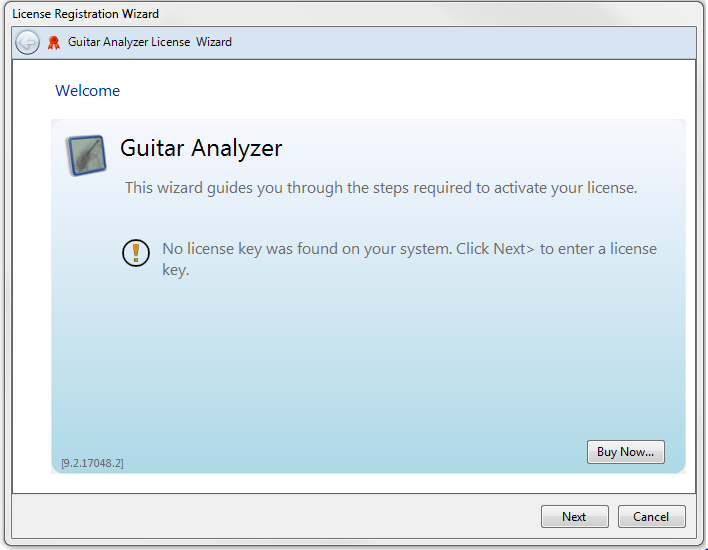 If you received an email with a purchased or 30 day trial activation key,
Copy and paste it in Activation Key Box. If it's a valid the activation button will be enabled
Press the Activate Button to activate the key through to the online server. If there is a successful activation a message will display.